Director, Product Marketing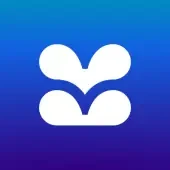 Fountain
Marketing & Communications, Product, Sales & Business Development
Remote
Posted on Tuesday, July 25, 2023
Fountain is the market leader in high volume hiring with solutions that enable customers to get ahead of their hiring goals. Fountain's all-in-one software allows companies to find and hire the right candidates faster. Our automated and customizable platform provides a seamless applicant experience while ensuring organizations have pipelines full of hourly talent who are ready to work.
Hundreds of customers, including Stitch Fix, GoPuff, Fetch, and sweetgreen, use Fountain to hire over 3 million workers annually in more than 75 countries.
In 2022, we closed $185M in our Series C, led by Softbank and B Capital, which 4.5Xed our valuation. Join our growing team of collaborative, compassionate, and unconventional Fountaineers as we empower our customers to exceed their hiring goals and open opportunities for the hourly workforce.
We're looking for an accomplished Director, Product Marketing who is ready to make an impact at a high-growth company. The ideal candidate will be responsible for the development and directing of the Product Marketing team, including synthesizing market, consumer, product, and competitive inputs to drive the highest possible revenue for the business.
The role of the Director of Product Marketing involves leading pricing, product strategy and analysis, product positioning to target consumers, sales messaging development, competitive analysis, and product differentiation. This is a highly collaborative role across our Go-To-Market function and incorporates some sales enablement and customer marketing activities.
What you'll be doing:
Translate consumer needs into product requirements working with product management and development teams
Coordinate release and installation of marketing and promotional activities at product launch
Identify all launch activities and ensure requisite tasks are assigned to responsible parties
Enhance product definition and positioning using competitive information, market and product analysis
Develop and record go-to-market strategy for new products
Support sales and market through sales tools, training, and market expertise to ensure their ability to effectively position and sell products
Facilitate market research approach, methodology, and integration of findings into product marketing department driving organization go-to-market approach
Search and screen new opportunity areas by analyzing company technology, customer requirements, workflows, market trends, and competitive gaps
Translate customer needs into direction and features to ensure continuing product work with engineering and research
Merge data-driven market understanding with customer feedback to prioritize go-to-market strategies
What you should bring:
7-10+ years of experience in product marketing, strategy consulting or product management
You have led product marketing teams and rolled out strategy globally
You are incredibly organized and efficient — you take on complex projects and own them from start to finish
You continually approach projects with a customer-first mindset
You have a deep understanding of enterprise sales cycles and experience in SaaS products - HR tech is a plus!
You think strategically and have the ability to communicate effectively and work directly with senior leadership – including solid writing skills
You have exceptional comfort working in ambiguous environments, defining personal goals aligned with the company mission.
You love data and proving ROI through results-backed information
Salary Range: $156,000 - $225,000 USD
#LI-KS1
Even if you do not meet all the requirements above, we still encourage you to apply for this position. While we try to be thorough with our prerequisites, not everything about you as a candidate can be condensed into a list of bullet points. What do you have to lose?
Fountain offers an incredibly unique work environment. We employ a diverse team all over the world. Each Fountaineer is given the freedom to do their best work from wherever they choose. We also understand the importance of in-person connections and hold in-person meetings with your team and meet annually as an organization to build our relationships and focus on the future of moving Fountain Forward.
The benefits we offer in the United States include competitive health plans and a retirement plan. Some Fountain-wide perks offered to all employees across the globe include a flexible vacation policy, paid holidays, monthly lunch stipends, annual allowances for ongoing education related to your profession and career advancement, along with home office, cell phone, and wellness reimbursements. Fountain is a global employer, so some benefit offerings will vary from country to country.
Fountain is proud to be an equal opportunity workplace. We welcome applicants of any educational background, gender identity and expression, sexual orientation, religion, ethnicity, age, socioeconomic status, disability, and veteran status.
For information about how we use your information and the rights you have with respect to your information, visit our Privacy Policy.
#LI-Remote
#BI-Remote