Scientist, Proteomics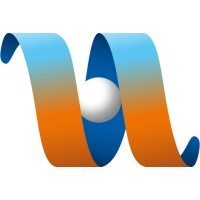 HotSpot Therapeutics
Monmouth County, NJ, USA
Posted on Thursday, July 27, 2023
Full-time role based in Monmouth Junction, NJ
About HotSpot Therapeutics, Inc.
Within every human cell, nature has engineered finely tuned control mechanisms to correct imbalances caused by stress and disease and promote healing. At HotSpot Therapeutics, nature is inspiring us to create a wave of new medicines. Through a proprietary technology platform, we are uncovering privileged allosteric sites used by nature to control proteins – called regulatory hotspots- that can be exploited through small molecule drug discovery. Regulatory hotspots are allowing sought-after targets to be drugged for the first time while delivering molecules with exquisite selectivity and attractive drug-like properties. Hotspot is supported by a syndicate of leading healthcare investors based in the US and Europe. You will be joining a seasoned team of drug hunters with an excellent track record in drug discovery. As a HotSpotter, you are comfortable thinking outside the box and breaking convention. You are curious about the world and contribute beyond your precise role description. You are action orientated and extraordinary at getting things done. You communicate openly with your colleagues, and you hate office politics.
SUMMARY
HotSpot Therapeutics is looking for a Scientist with protein biochemistry expertise. The successful candidate will join the growing Proteomics group within the Platform Integration department. Our group develops and applies advanced proteomics methods in support of therapeutics characterization (e.g. target engagement, selectivity profiling, mechanism of action), target biology and validation, and advancement of novel drug discovery tools. Technology development is an essential and fundamental component of the Proteomics group in support of the HotSpot portfolio. In this full-time on-site role, you will leverage your protein biochemistry skills, and employ advanced chemoproteomic and mass spectrometry tools to answer focused research questions.
RESPONSIBILITIES:
• Perform protein extraction from cell & tissue samples, for detection by immunoblotting, LC-UV, and LC-MS-based techniques.
• Perform protein isolation and derivatization by techniques including but not limited to immunoprecipitation, subcellular fractionation, affinity purification, ion exchange, and CuAAC/SPAAC.
• Develop protein purification and detection protocols for transfer to remote sites and CROs.
• Serve as the SME for protein biochemistry and present at group and company meetings.
• Adherence to electronic lab notebook requirements
ROLE REQUIREMENTS
• Relevant experience in industry required (biotech, pharma, life sciences), including collaboration – design and interpretation of data – with third party labs
• Demonstrated proficiency in protein extraction and sample preparation for gel electrophoresis, Western blotting, and LC-MS
• Demonstrated experience with mammalian cell culture; LC-MSn for protein/peptide/proteomic analysis; RP or IEX-LC-UV for protein (large molecule) analysis; use of automated liquid handlers (e.g. Agilent BRAVO, Hamilton STAR); and design and execution of cell-based assays
• Demonstrated ability to design, execute and interpret experiments in a timely manner.
• Attention to detail in experiment execution
• Efficient time management and task prioritization skills to enable pursuit of multiple objectives in a fast-paced setting
• Excellent communication, collaboration, and inter-personal skills
• Embrace our HotSpotter values: Courageous Adventurers, Leave your Mark, Keep it Human, Make it Real
EDUCATION
Ph.D. in chemical biology, biochemistry, or a related discipline with 2+ years industry experience
Masters in biochemistry, chemistry, biology or a related discipline, with 4+ years industry experience.
OUR BENEFITS:
We believe that people are our greatest resource and foster a supportive environment that provides growth and development for all teammates. We recognize and reward performance and incentivize long-term success. From benefits that focus on your health and well-being to competitive compensation to ownership in the company, we want to inspire our employees.
Our Benefits Include, But Are Not Limited To:
Competitive salary and bonus plans
New hire stock option award
Comprehensive package of benefits plans and fringe benefits
Generous paid holidays, time off, including company wide shutdowns
Flexible working arrangements; hybrid work model
Amazing team of supportive colleagues
At HotSpot, we have a bold mission to establish new drug discovery paradigm. If this appeals to you, please let us know at [email hidden].
HotSpot is an equal opportunity employer. We celebrate diversity and are committed to creating an inclusive environment for all employees.
HotSpot requires its employees to be fully vaccinated against COVID-19, as defined by the CDC. Additionally, HotSpot employees are required to comply with state, local, and vendor COVID-19 vaccination requirements.
If you are interested in this role, please email:
[email hidden]