Technical Support Engineer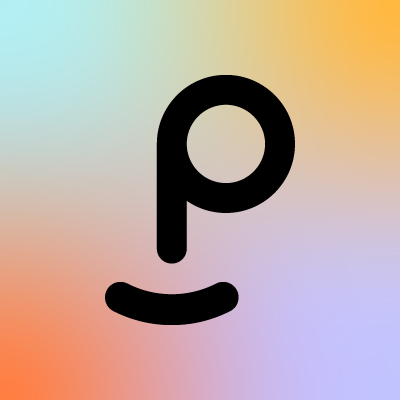 Phenom
IT, Customer Service
Multiple locations
Posted on Wednesday, May 17, 2023
Job Requirements
Technical Support Engineers (TSE) serve as frontline technical resources for Phenom customers and partners. They deliver unique value by collaboratively and reactively solving customer problems, providing proactive support advice, contributing to product quality and enhancements and creating self-help assets to broadly reach more customers. You will be part of a team responsible for providing an outstanding technical support experience to our business customers. From problem identification to full resolution, you will own and manage the customer experience over the phone and Web. When needed, you will collaborate with others to engage subject matter experts, Engineering (Product Groups) or Management. Your day to day job will be about providing both technical expertise (either on your own or by involving your colleagues) and about being an excellent communicator and a service oriented professional. You will be given the opportunity to become a subject matter expert in one or more areas and receive guidance and mentorship from your colleagues.
What You'll Be Doing…
● Effectively communicate with customers via email, phone and other electronic methods to ensure client's effective use of Phenom products. Maintain excellent relationships with customers by applying superb customer service and technical skills. Perform in-depth troubleshooting to identify the root cause while understanding the customer's skill level and communicating with them in the manner most appropriate. Use excellent judgment in when and how to communicate with customers for maximum effectiveness and customer satisfaction.
● Use a combination of product management and application knowledge to guide customers through successful implementations. Apply in-depth troubleshooting and debugging skills along with deep knowledge of systems, databases, and applications to get to the root cause of the customer's issue. Set up test environments to mirror customer set-up, write test scripts, and perform tests
using customer's data or representative data. Apply solid test methodology and debugging skills to narrow down the problem as needed. Communicate effectively to Sustaining Engineering step-by-step instructions to reproduce the issue and findings to identify the root cause.
● Partner with clients and help them optimize the use of Phenom Solutions/ software by using skill in listening and understanding the customer's request thoroughly combined with in-depth technical knowledge to assist them in the manner most appropriate. Lead support case resolution efforts for customer cases by using skill in troubleshooting and debugging, identifying root cause, communicating bugs to Sustaining Engineering in a manner that requires little to no additional research on the part of the Engineer. Build strong cross-functional working relationships with Engineering and Product Management.
● Extensively research and document customer software and technical issues as Knowledge Base articles as appropriate. Take a leadership role in moving Self Service and Proactive Support forward by contributing substantially to the ongoing development of the Knowledge Base as well as make recommendations to improve self-service support systems.
● Utilize Knowledge Base articles as a resource to solve customer issues, researching the Knowledge Base as a step in the troubleshooting process.
● Collaborate with Product Engineering etc to resolve issues by applying excellent technical, customer service, and interpersonal skills in building solid cross-functional relationships.
● Mentor Technical Support Specialists in researching, resolving and documenting customer server issues, including bug reports, etc.
● Escalate support cases and priority issues to management as appropriate using good judgment in when and how to escalate.
● Maintain appropriate case- and customer-related files and record,
● Prioritize customer cases and company projects effectively, communicating priorities and plans to management
Work Experience
Every Phenom Technologies team member brings something unique to the table. Here's what we are looking for with this role:
● Education B.Tech/BE/MCA degree in Computer Science or equivalent technical or quantitative degrees required, advanced degree preferred.
● Experienced 1+ years experience of relevant professional experience with development and Support to achieve operational excellence.
● Highly Technical, Strong understanding of relational databases , non relational databases (MongoDB) ,HTML, Kibana , AWS. Deep understanding of Java based application, SaaS software and administration, including troubleshooting experience with Web based applications .
● Good understanding of technical trends, SaaS based software application architectures and highly motivated to know more about latest technologies and new software products.
● Team player with good communication skills and interpersonal skills. Responsible for interacting with business partners to identify information needs and business/technical requirements for reports.
● Successfully conveys complex concepts and information to a broad audience
● Understanding our platform, technologies (including frontend and backend architecture) and troubleshooting for customer adoption challenges.
● Own and resolve all issues with a high standard of professionalism. Effectively communicate with customers via email and conference calls to find solutions for technically and functionally complex problems.
● Solve problems (at different levels), involving broad, in-depth product knowledge or in-depth product specialty; this may include support and knowledge of other products.
● A natural problem solver that applies in-depth troubleshooting and debugging skills. Reproduce issue, triaging and debugging code and engaging effectively with step by step instructions to reproduce the issue and findings to avoid future similar problems.
● Manage customers' expectations and experience in a way that results in high customer satisfaction.
● Develop and maintain technical expertise in assigned areas of product functionality and utilize that expertise effectively.
About Phenom:
Phenom People delivers the Phenom Talent Experience Management (TXM) platform to transform the talent journey from interested candidates to thriving employees to enthusiastic brand advocates, while helping HR break the stereotype of being a cost center instead of a revenue generator.
#LI-RS3
Benefits
● Competitive compensation and good additional benefits/perks
● Gain experience rapidly both in Technical front and also Customer/Business context front
● Opportunity of direct interactions to work-with & learn-from executive team
● Fast-paced work environment