Senior Financial Crime & Compliance Manager - Singapore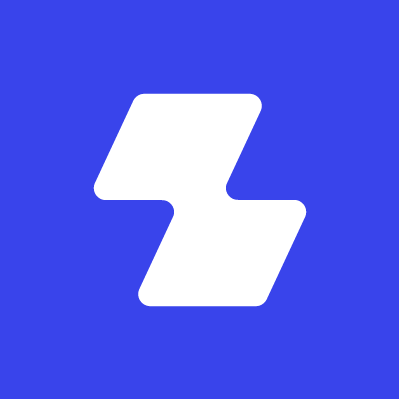 Zipmex
Accounting & Finance, Legal
Singapore
Posted on Monday, May 29, 2023
The Company:
Zipmex is one of Asia Pacific's leading digital assets exchange platforms. We operate in Singapore, Thailand, Indonesia, and Australia. We focus on consumer, retail and institutional investors who want to trade crypto easily and securely. Our mission? To educate, simplify and give unfettered access to the world of crypto, NFTs, and DeFi. To empower millions from Singapore to Sydney, Bangkok to Bali. For us, digital finance is not a dream, it's a revolution.
The Team:
Based in Singapore, but too many places to list—We are a community of entrepreneurs, economists, engineers, writers, and designers collaborating to build something far more exciting and liberating than traditional banking. Join us and be part of a journey towards something special.
The Role:
The mission of the Zipmex Compliance team is to promote a company culture that supports the implementation of best-in-class compliance standards and frameworks within the emerging digital assets industry. Our team is comprised of former members from leading fintech firms taking a proactive approach at shaping the standards for a safe, healthy and compliant industry.
As a Senior Financial Crime & Compliance Manager, you will:
Manage Group-wide AML/CFT/sanctions risks of business holistically and provide guidance on escalation to senior management and the risk management committee as necessary

Manage and maintain financial crime compliance program to ensure ongoing compliance with applicable policies, procedures, laws, regulations, and best practices

Stay current with industry best practices and guidance related to financial crime compliance risks. Providing regular updates to Senior Management and impact assessment on organisational

Implement Group FCC policies and procedures

Responsible for identifying, tracking, and remediating financial crime compliance issues working with cross-functional teams to provide clear, direct, and timely feedback

Conduct compliance training on AML/CFT developments and typologies

Assist in responding to AML questionnaires or queries from external stakeholders

Create and maintain accurate and concise records of all compliance recommendations including details on the rationale for any decisions made
Required skills & qualifications:
6 years of experience as a Senior Financial Crime & Compliance Manager

Executive level written and verbal communication skills

Possesses a strong understanding of Singapore's regulatory framework (PSN-02) and other global AML frameworks and best practices

Demonstrated ability to author detailed business and compliance requirements; effectively communicating and managing relationships with business stakeholders

Passionate and have a strong interest in the digital asset industry

Problem-solving, positive, and constructive attitude

Comfortable maintaining up to date knowledge on the rapidly evolving regulatory landscape
Preferred qualifications:
Certified as an AML specialist with a recognised institution/association


Why work at Zipmex?
First of all, why not? But also for the following reasons.
Do great work.
We can talk around it, but at the end of the day, this is why we want to hire you. We come to work every day (not literally of course — not weekends or holidays or whatever, but you get the idea) to create something.
Hopefully something really great.
What is great work? Great work has a purpose, it solves a problem, it creates ways for people to connect. If it wins awards or if other people think it's cool then that's nice, we guess, but that's not why we do it. We do it because it has impact, it helps someone, it makes their lives easier or better or just more fun.
Do great work in a strong culture.
Culture is one of those words. People throw it around a lot. It's hard to define exactly what it is. But it's something you feel pretty much straight away.
We're not going to lie. The culture at Zipmex isn't perfect. Like every group of people, we have our issues. But we are all dedicated to continuing to improve, and we think that's a pretty good start.
We are value-driven.
Our values define who we are on our best days and who we aspire to be every day. They continue to evolve and change with us, but we created them to facilitate a culture that continues to create great work. Want to know more about our values? You're in luck, here it goes.
Strength through diversity.
When people come from different backgrounds, the work they create together becomes better. We don't look for culture fits, we look for culture additions. The people at Zipmex come from many different countries, and from all walks of life.
We are growing, really, really fast.
Zipmex has tripled in size every year since launching in 2019. We are one of the fastest-growing companies in Asia, and we're not slowing down any time soon. Plus, we've done this without sacrificing culture or quality.
We want you to live your life.
Life happens. It's a fact, we've checked. It's the good and the bad, the ups and downs. And we want to be there with you every step of the way. We want to give you space when you need it and time when you want it.
We want to do everything we can to help you live your life. It won't always be easy but we want to do whatever we can to not make it unnecessarily hard.
That means time off, hardship time off, parental leave, medical insurance, profit sharing, team building—team drinking, shared meals and shared experiences.
You will love us, you will love the city, but most importantly you will love yourself.
Can't wait to meet you,
Zipmex.