Software Quality Assurance Engineer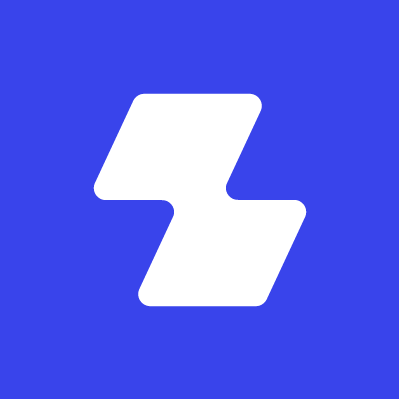 Zipmex
Software Engineering, Quality Assurance
Bangkok, Thailand
Posted on Monday, May 29, 2023
The Company:
Mottoes are for inspirational speakers.
Rallying cries are for politicians.
And slogans are for diaper commercials.
But we believe a good job description,
an exceptional candidate and strong coffee
can help us change the world.
Zipmex is one of Asia Pacific's leading digital assets exchange platforms. We operate in Singapore, Thailand, Indonesia, and Australia. We focus on consumer, retail and institutional investors who want to trade crypto easily and securely. Our mission is to make crypto so simple that our users can learn and earn, from Singapore to Sydney, Bangkok to Bali. We're not creating a community of dreamers. We challenge our users to wake up, and start living their dreams. Imagine that.
The Team:
We are a community of entrepreneurs, operators, economists, engineers, lawyers, designers and writers of words and code, collaborating to build something far more exciting and liberating than traditional banking. Join us and be part of a journey towards something special.
As a Software Quality Assurance Engineer, you will:
Perform both Manual and Automation testing

Take ownership in work and deliver the work product as commitment

Participate in the design and planning projects

Work closely with developers to design test criteria and develop automated tests

Adapt to changing priorities and pay close attention final testing details with strict time constraints

Develop testing that covers areas such as software scenarios, database impacts, regression testing, error/bug testing or usability

Explain the team to understand what is the issue, how to replicate it, and what is the expected result by following business and customer requirements

Manage and report defects in JIRA and Google sheets



Preferred Qualifications:
Relevant work experiences in Software testing roles for 3+ years

Experience and Familiar with Agile and Scrum

Good verbal and written English communication skills

Speak up, strongly stand for the quality side, and think like a customer/user point of view

Experience in testing among Web application, RESTful API and (nice to have) Graphql and Websocket

Experience in any coding language e.g. Javascripts, Python, Shell Scripting

Knowledge of automated testing framework e.g. Robot Framework, Gauge, Cypress and Selenium

Understand the Exploratory Testing and Automation testing ratio
Why work at Zipmex?
First of all, why not? But also for the following reasons:
Do great work.
We can talk around it, but at the end of the day this is why we want to hire you. No matter what department you're in or what your job function is - we need you to be great. We come to work every day to build something we can all be proud of.
Hopefully something really great.
What is great work? Great work has a purpose: It solves a problem, it creates ways for people to connect. If we win awards for our app or if other people think it's cool then that's nice, but that's not why we do it. We do it because it has a real impact in the lives of people, it makes their lives easier, better or just more fun.
Do great work in a strong culture.
Culture is one of those words. People throw it around a lot. It's hard to define exactly what it is, but it's something you feel pretty much straight away. We're not going to lie, Zipmex isn't perfect. Like every group of people we have our issues. But we are all dedicated to continuing to improve, and we think that's a pretty good start.
Can't wait to meet you,
Zipmex.